𝐍𝐈𝐆𝐇𝐓 𝐖𝐀𝐋𝐊𝐈𝐍𝐆 𝐋𝐄𝐃 𝐆𝐑𝐈𝐏
𝐍𝐈𝐆𝐇𝐓 𝐖𝐀𝐋𝐊𝐈𝐍𝐆 𝐋𝐄𝐃 𝐆𝐑𝐈𝐏 is a USB rechargeable LED lights.
It's a must-have gear for night jogging, running, cycling, or walking.
After sundown, the risk to pedestrians significantly increases. To avoid potential accidents, pair this set of handy LED grip with other reflective safety gear on footwear or a bike for maximum visibility and safety for pedestrians.
Whether you're out for an evening stroll, walking the dog, or sending your kids out to play night games, the LED Shoe Light Clip for Night Safety is a great way to ensure that you will be easily seen by any passing motorists.
It has very bright and shine LED lights power by long lasting internal batteries.
The power of batteries can last up to 30 hours in a single charge.
Safety night running gear made of quality TPU+PP. The LED Grips are lightweight, water resistant and has strong grip They spring back into shape after used without loosing.
It works with most sizes of shoes. Suitable for men, women, kids, adults. It easily grip and stay on your shoes securely without adhesives or fasteners.
This LED Grip highly suitable for Running, Cycling, Shopping, Trekking, Jogging, Walking etc. Luminous LED lights makes you easily noticed, especially for safety in the dark.
Bright lights are visible for up to a half mile, so you can be seen by drivers on the road.
3 colors available - Red, Blue and Green.
Key Features :-

USB Charging

Cool & Stylish

Bright & Shine

Water Resistance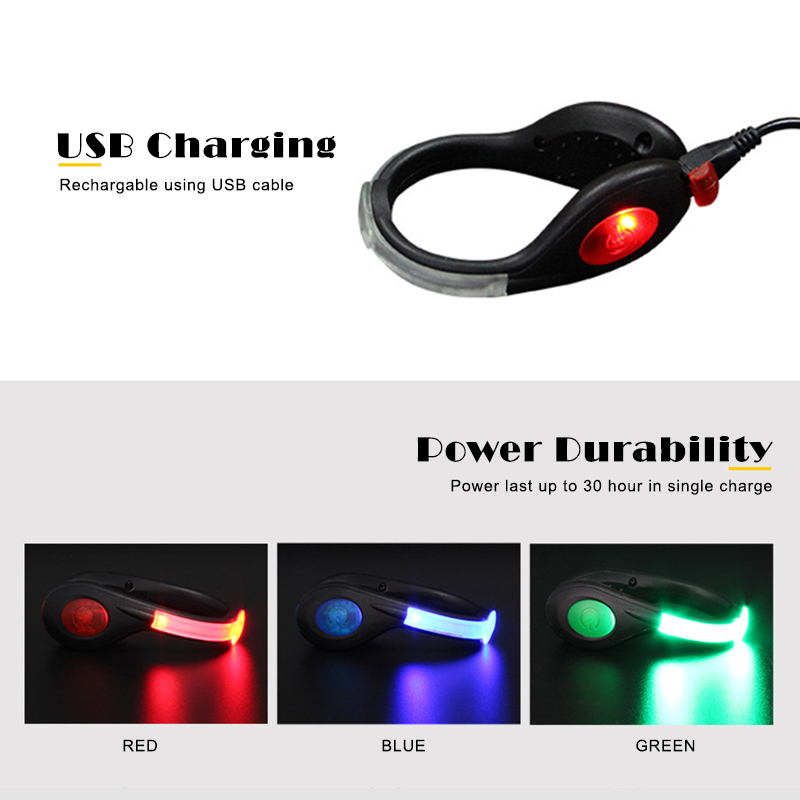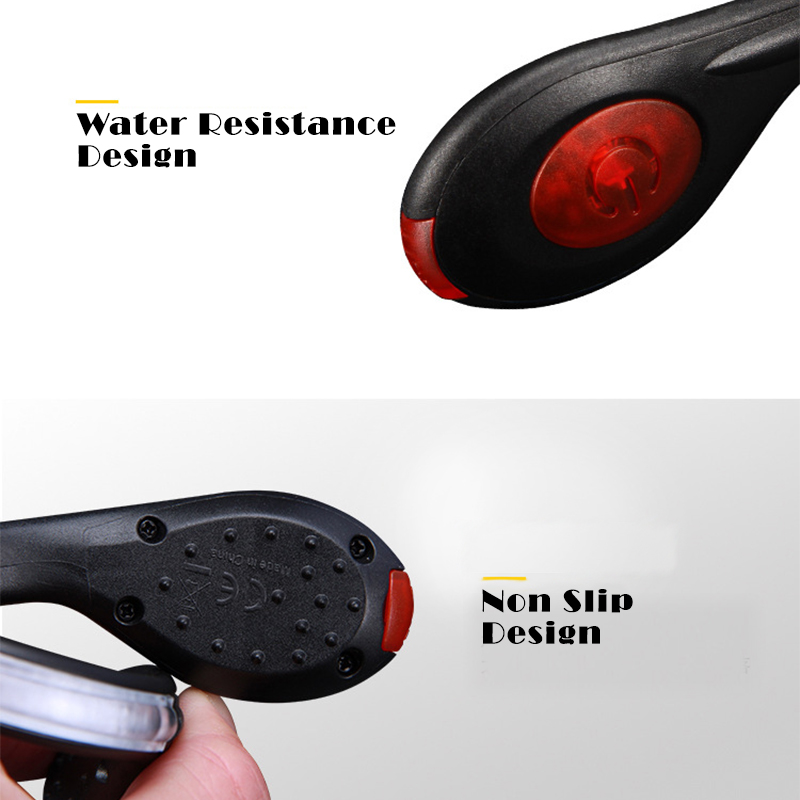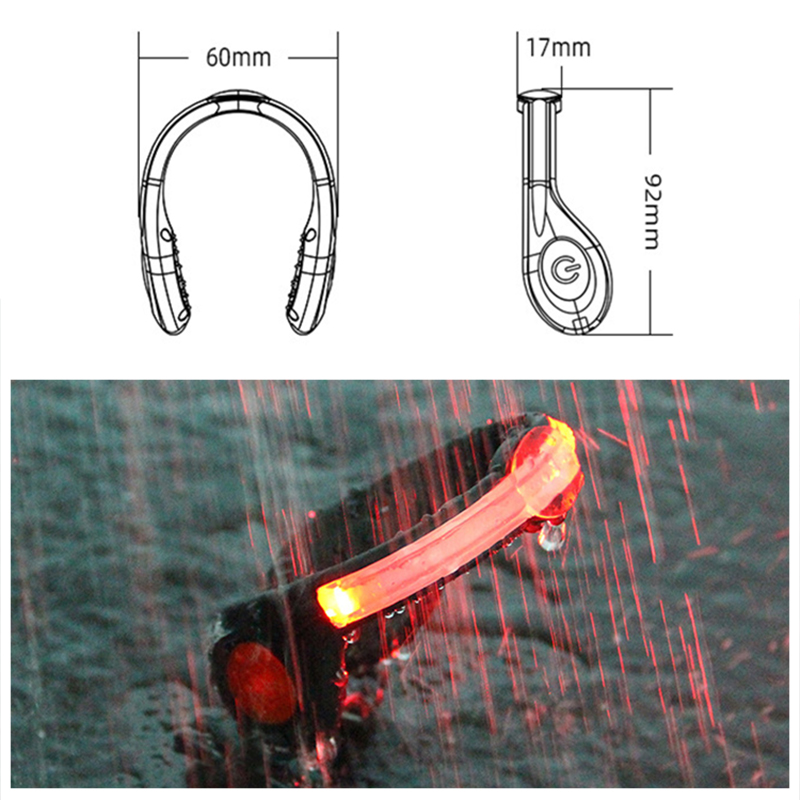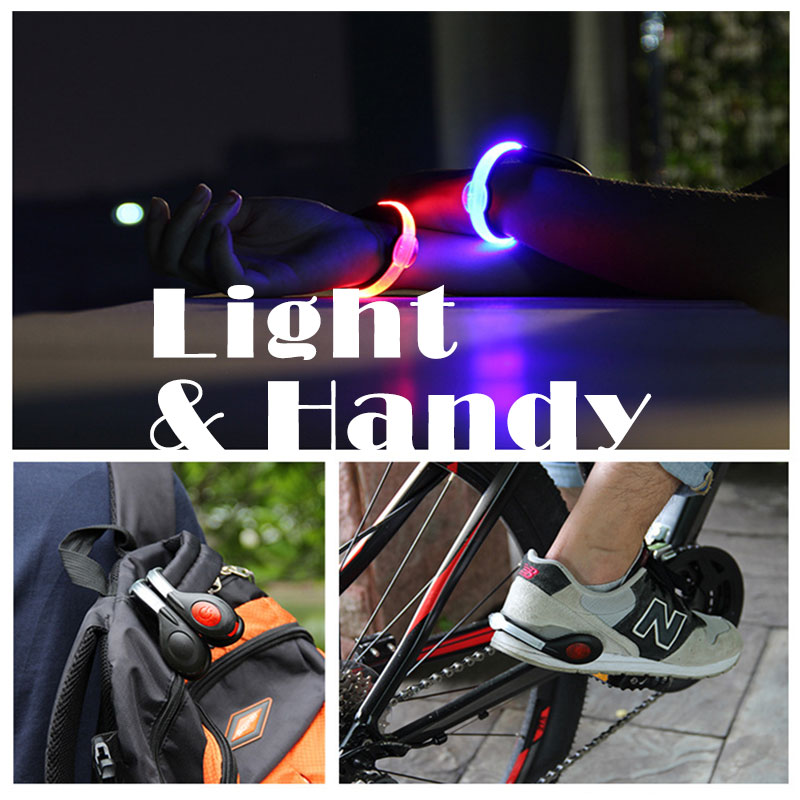 ---
More design selections here >>>